R4 Tooling system (initial application F22 )
R4 (Rapid, Reusable, Repeatable, Removable) tooling system.
The primary objective of this project is to provide a reusable mandrel for forming internally sized parts, such as ducting. Normally ducts are difficult to form so that the internal portion is smooth due to the capturing features of the final parts. Even the most advanced form of current mandrels can only partially reuse the material necessary to reconstruct each one. All methods presently in use require hours to reset not minutes. The R4 mandrels can be made at a reasonable cost, reused many times, are quick to reset, and produce repeatable high quality composite material products. R4 mandrels are easily fabricated in the shop environment, and they produce no waste product for disposal.
The R4 tooling system started off using magnetically responsive (mr) fluids. That is a fluid that can change from a liquid to a solid in the presence of a magnetic field and evolved into a very simple system that can be produced in the field for all kinds of shapes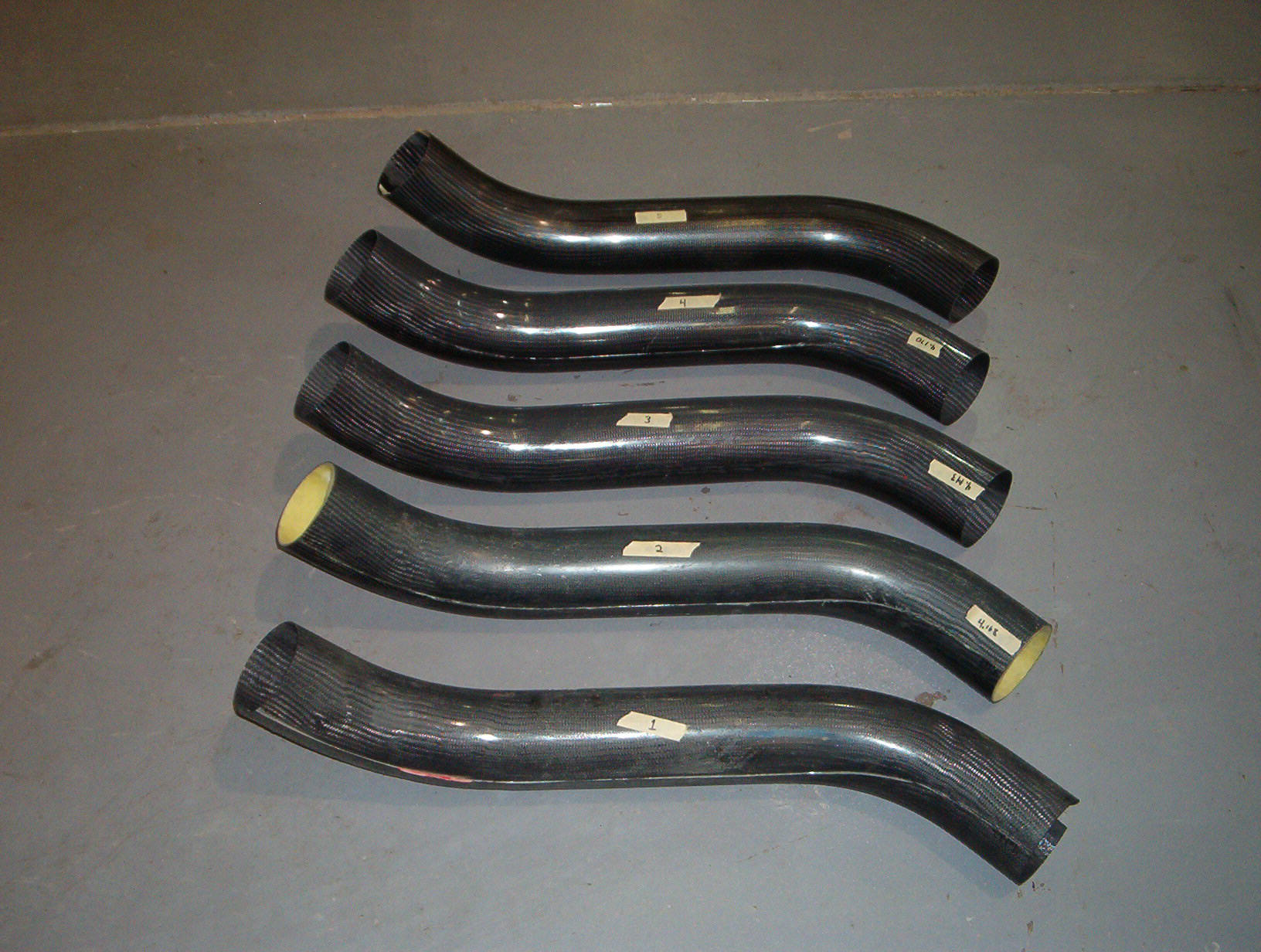 Above are some prototype parts made for the ACFC of the F22 using the R4 tooling system.
Tolerance between parts is .003" and the part contains no seams or overlaps
Below are pictures of the mandrel stiffened and cantilever supported. the next photo shows the mandrel in its relaxed state where it can easily be removed from the tooling for reuse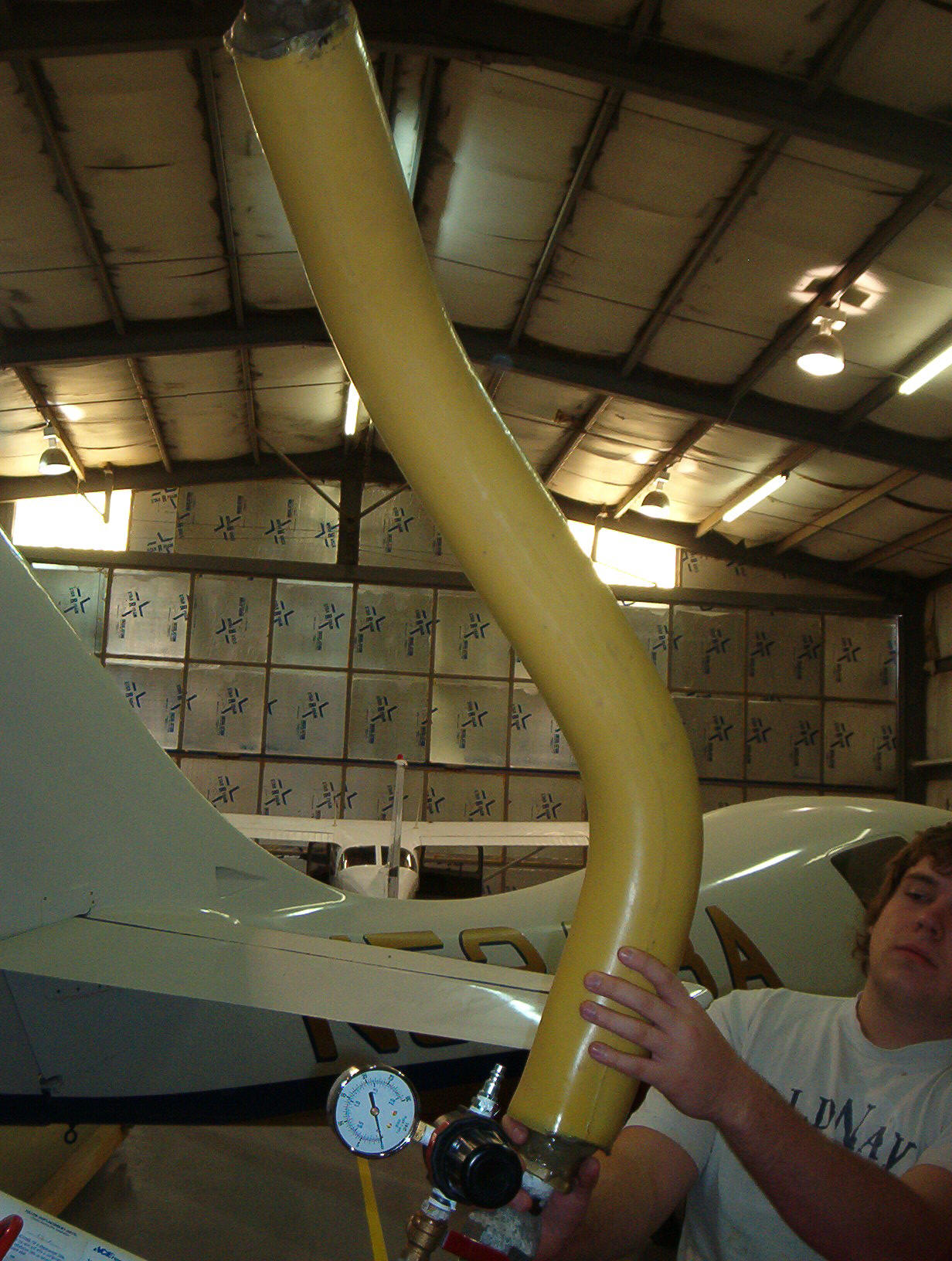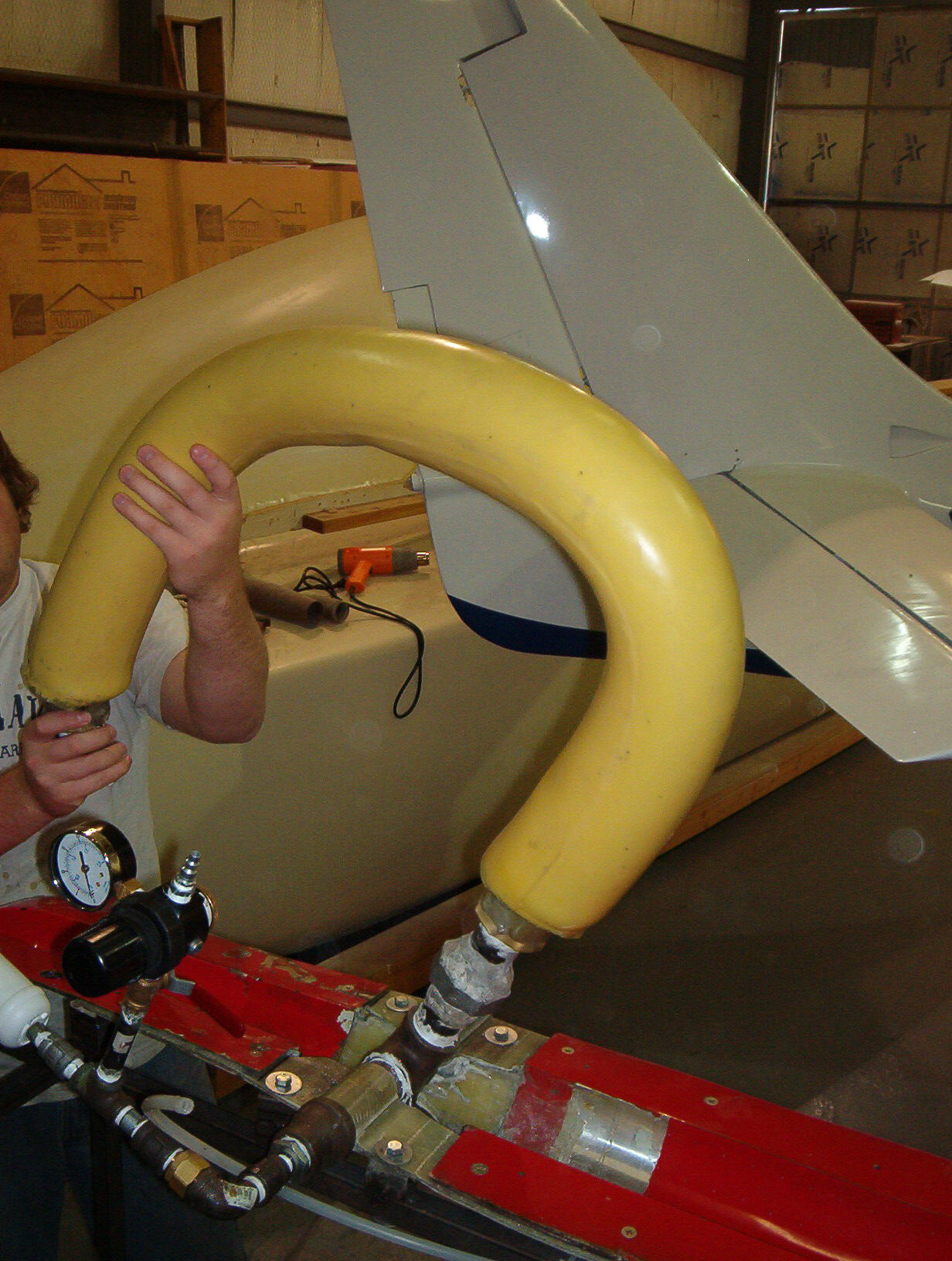 Currently working toward FAA approval of this process.
Licensing agreements available for the process.
Desire teaming efforts and manufacturing of advanced parts for commercialization.